Save the Date!
Our Incubator Summer Academy "From Zero to Hero" will take place on September 12–23, 2022!
The five platforms Helmholtz.AI, Helmholtz Imaging, HIFIS, HIDA and HMC have teamed up to create an exciting program consisting of:
Data science workshops from beginner to expert level,
a data challenge,
keynote speeches, and
plenty of digital and on-site networking opportunities.
More information about the program and registration will be available here soon.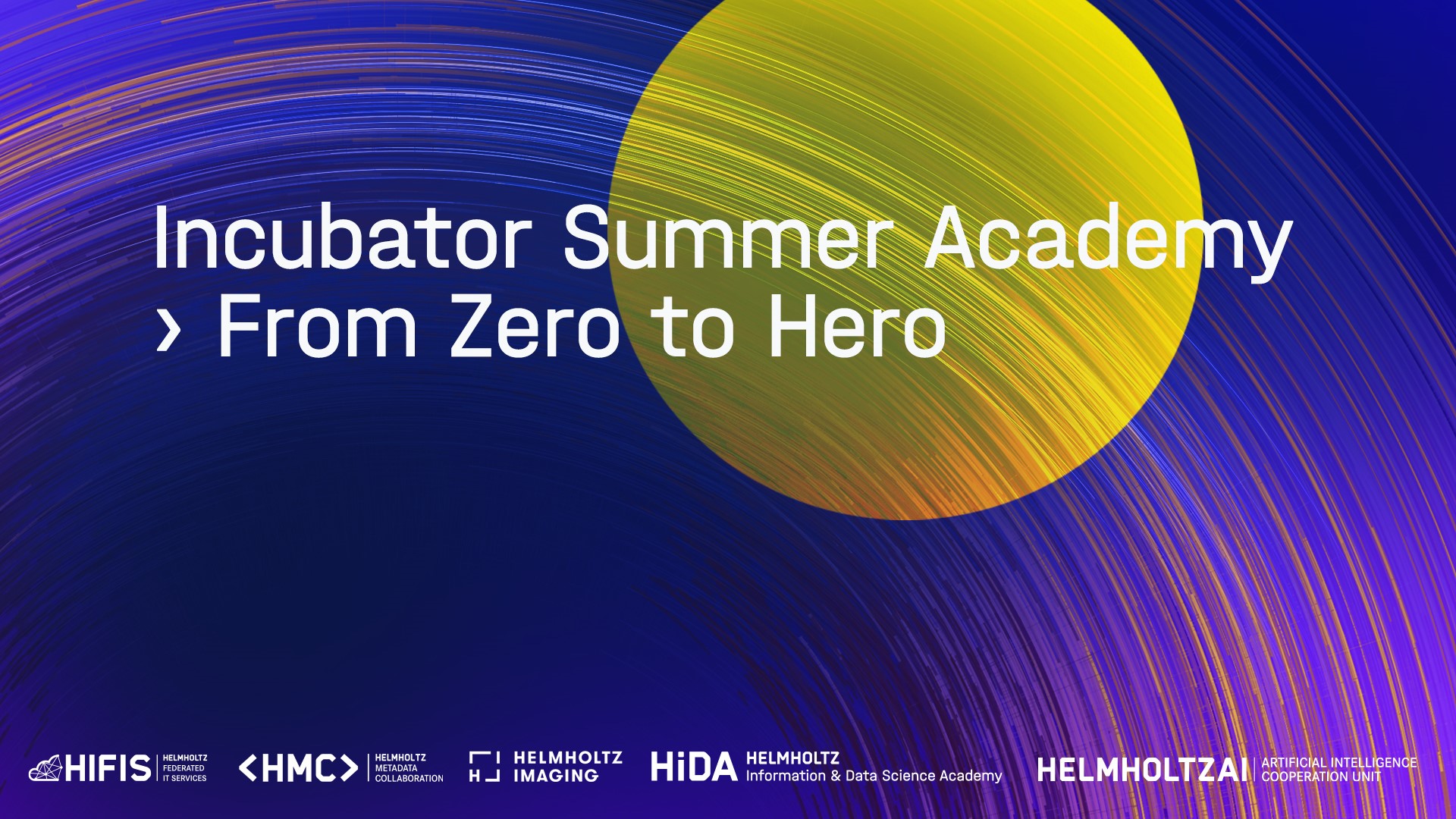 © HIDA